IPMA's Vision: Promoting Competence throughout Society to enable a world in which all Projects succeed.
IPMA level C certification is an international recognition of your experience level in managing projects. You have shown to possess the competences as described by the IPMA International Competence Baseline®, and have shown to consistently apply those, taking responsibility in leading role. You are professional and your clients rely on you to manage their projects in a predictable, professional way.
Entry Criteria for IPMA Level C
IPMA Level C certification requires that a candidate has acted in a project management role within projects of moderate complexity.Eligibility criteria is that within the last six years the candidate needs to have a minimum of three years experience as a project manager within projects of moderate complexity, or a minimum of three years experience in a responsible project management role assisting the project manager in complex projects.
IPMA Individual Competence Baseline – Fourth Edition
Worldwide, the IPMA certification is based on the global competence standard, ICB. This standard is defined by IPMA and describesthe competences that project, programme and portfolio managers should possess.
Certification Process
While the IPMA manages the 4-level (4LC) certification scheme for individuals, the Certification Bodies of the IPMA Member Associations are responsible for the individual assessments and certification. The certification process involves several steps for the assessment of a candidate and are applied to each of the IPMA Level A, Level B, Level C and Level D. When candidates meet the competence requirements, they can apply directly for the desired Level.The Process / Assessment path for attaining IPMA Level 'C' certification is given below: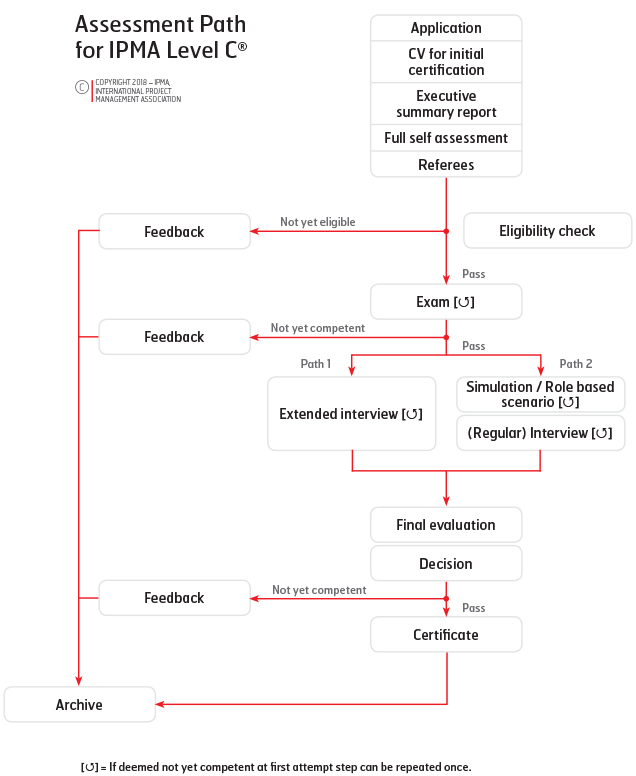 Re-certification
Re-certification is due five years after initial certification for all levels and domains. It is the responsibility of the certificate holder to initiate the re-certification process through the application up to a maximum of six months before their certificate expiry date.
Benefits of Project Management Certification
Project management certification is highly regarded – it improves one's capability to deliver better, faster, less expensive products and services.
Performance based certification secures competitive differentiation.
Project management plays a key role in global business environment – certification ensures that you have standards by which project management performance can be measured.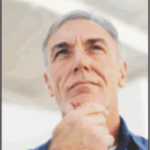 Benefits of Project Management Certification for the Employers
It provides a benchmark for the recruitment, training and development of project management staff.
It provides a marketing tool by demonstrating the company's commitment to excellence in project management and the competence of its staff.
It helps significantly, to provide confidence to clients that the company can handle the clients' business efficiently and cost effectively.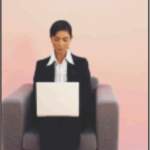 Benefits of Project Management Certification for the Employees
It provides peer recognition of one's competence.
It compliments and enhances other technical or business qualifications by demonstrating that an individual is also competent in the crucial ability to manage projects.
It assists in the recognition of the transferability of an individual's skills from one company or industry to another.
Through participation in the certification process, individuals enhance their confidence in their project management and general business knowledge.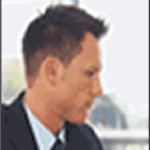 Benefits of Project Management Certification for the Customers
It enables clients to assess a proposed project manager's competence.
It provides positive proof that the individual concerned has gained peer recognition of his/her ability to manage projects.
It builds confidence about the company undertaking the project.